Alleged reason for break up between Liquorose and Emmanuel revealed
[ad_1]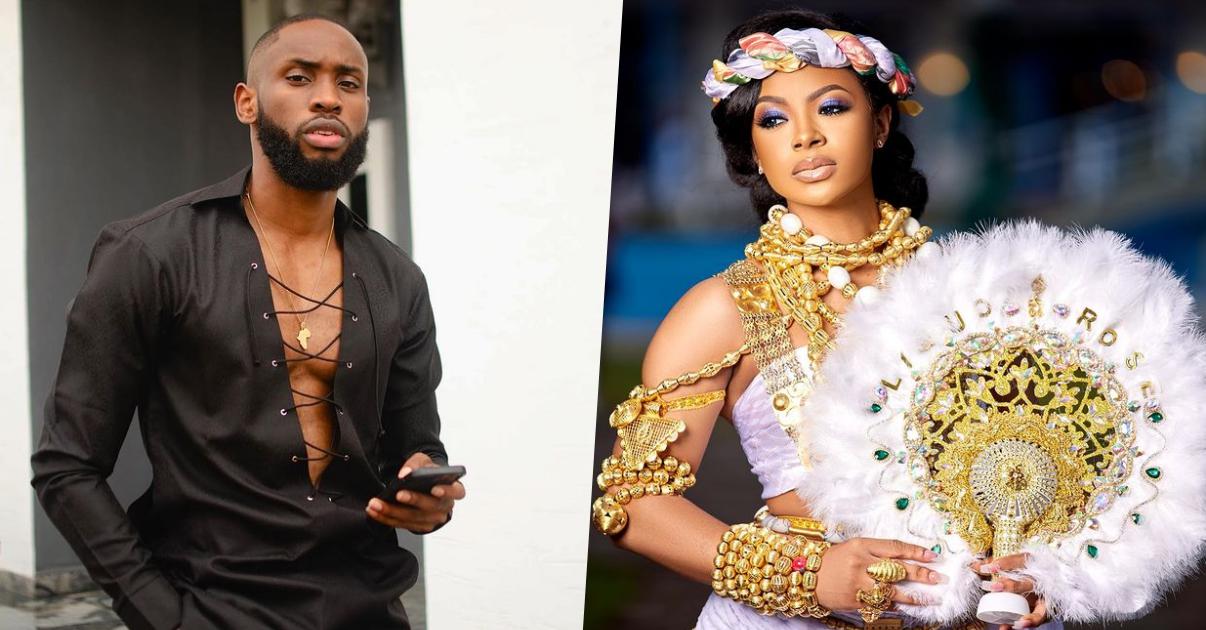 Days after reality star, Liquorose confirmed her break up with her lover, Emmanuel, the reason for their separation reportedly surfaces.
It would be recalled that the speculation of a sour relationship between the BBNaija lover took fans by surprise when they unfollowed one another on social media.
In a new development uncovered by a controversial Instagram blogger, Cutie Juls, Liquorose was said to have broken up with Emmanuel for cheating on her.
Emmanuel allegedly was caught red-handed in Dubai by Liquorose with a male lover.
"So let me go straight cuz this ship got me emotional.
So we have confirmed the reason why this ship stopped sailing was that
Rose caught Emma red handed cheating on her
This happened in Dubai. Rose cause Emma cheating with a male partner.

As in, Emma does both. He is Bisexual. Rose was very hurt and she called off the relationship.
Honestly we wish her strength. Catching your partner cheating on you can be very traumatising.
This one really hit cuz it was with a male partner. We respect people's sexual orientation choices but honey, don't lie about it.
Let your partner know the deal. If he or she is game, bingo.
We wish both of them best," the post reads.