Arsenal Hav a new player as Kai bids farewell to Chelsea
Kai Havertz has joined Arsenal on a long-term contract from London rivals Chelsea for a reported fee of £65million.
The Germany international, 24, left Bayer Leverkusen for Stamford Bridge in September 2020.
He made 139 appearances for the Blues, scoring 32 goals — including a famous winner against Manchester City in the 2021 Champions League final.
Speaking on his new club's website, Havertz said: "It's super exciting for me to be joining this amazing club and to be part of the Arsenal family.
"This club has such a big history and I hope we can achieve lots of things.
"The aim is to win trophies and I'm going to give everything to do that for the supporters and everyone at the club."
Minutes before Arsenal confirmed his capture, Havertz took to Instagram and Twitter to say goodbye to Chelsea.
And it was clear the striker was not impressed his first interview with the Gunners was leaked on social media last night — the best part of 24 hours before the official news broke.
He posted: "I would have preferred for you to hear my thoughts on leaving Chelsea first before my thoughts on joining my new team.
"This isn't my style and it upsets me you had to hear of it in this way. Today, I find myself at a crossroads, where words can't describe the emotions I'm feeling.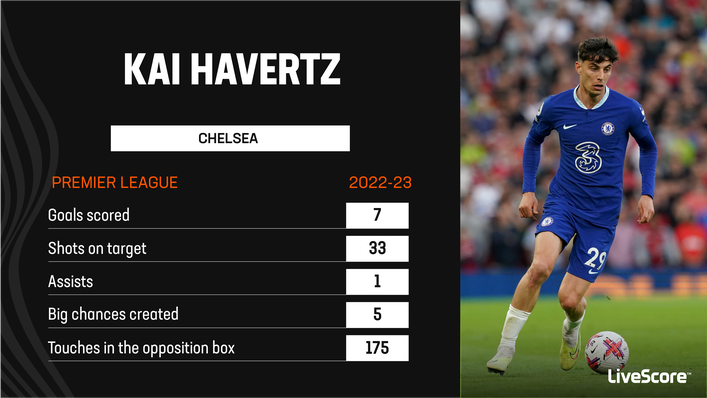 "It is with a heavy heart that I write this letter, saying goodbye to the club that has become my second home and to the incredible fans who have supported me throughout this amazing journey.
"Together, we have experienced the highs and lows, the joys and heartaches. I want to thank each and every Chelsea supporter, member of staff, coaches and my team-mates.
"Joining Chelsea three years ago was a big moment in my life and I'm looking back with nothing but pride, gratefulness and loads of sporting success.
"I'm looking back at memories that last a lifetime. The club will be forever in my heart and I made friends for life. It was an honour to be part of Chelsea history."