Hanks Anuku spotted drinking at bar amid speculations of his mental health (Video)
Veteran Nollywood star, Hanks Anuku has been spotted at a bar, in a viral video, drinking hours after a disturbing clip of him surfaced online.
On Monday, 14 November 2022, a video surfaced online which captured Hanks Anuku in unclean clothes, roaming the streets.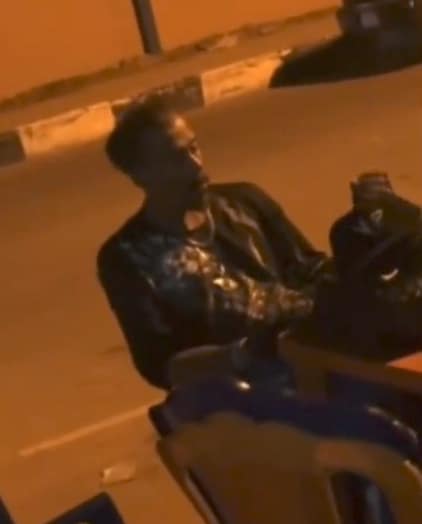 Netizens had expressed concerns about his mental health; but his colleague, Shan George had debunked speculations that he had gone unhinged.
A video which recently surfaced online captures the actor in a bar at an unknown location having a drink while making wild gesticulations at no one in particular.
Watch the video below;