"I got my mum, family's approval for my erotic role in Ijakumo" – Lolade Okusanya
Nollywood sensation Lolade Okusanya opened up about seeking her family's support and approval before taking on a daring role in the highly acclaimed movie, Ijakumo (The Born Again Stripper).
During her appearance on TVC's Your View, the fast-rising actress disclosed that she made a deliberate effort to prepare her loved ones for the provocative nature of her character.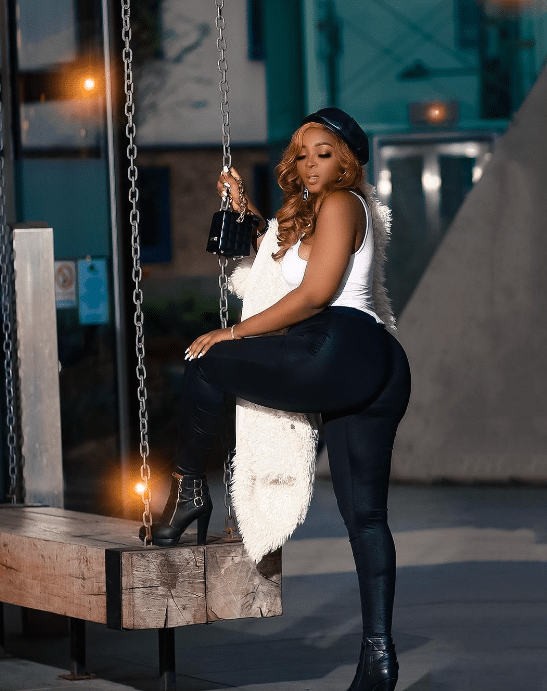 Lolade garnered widespread recognition for her portrayal of Sharon, an undercover stripper, in the suspense thriller produced by Toyin Abraham.
While discussing her role, the actress revealed that she fully immersed herself in the character, temporarily setting aside her own identity during filming.
Before delving into the challenging role, Lolade took proactive steps to inform and engage the important individuals in her life.
She ensured that her family members were informed about the nature of her role, thereby allowing them to support and protect her throughout the process.
Sharing her experience, she explained;
"I was not myself. I was the character.
"I was in that phase. I was not thinking about myself. So, before playing this role, I had already informed the most important people in my life, which are my family members. I knew they would support and protect me. While I was sending stripper videos to Aunty Toyin Abraham, I was also sharing them with my mum, my sister, my brother, and other important people in my life. I said, 'These are the kind of things you will see on Netflix, is it fine?' My mum responded, 'Hmm.'
"But they had prepared their minds. They had also prepared their extended families' minds. The people who mattered the most to me were ready. Social media can do its thing, but the people who mattered most to me were holding my hand."