"I'm sorry for the hurt and pain" – Alexx Ekubo's Fiancee, Fancy begs for forgiveness
Fancy, Alexx Ekubo's fiancee apologizes for the hurt she put the good-looking Nollywood actor through after she called off their engagement.
Alexx and Fancy shared their engagement on social media in 2021 and had netizens gushing. Sadly, the duo's relationship hit the rocks just 3 months before their wedding. Fancy, however, revealed that she felt betrayed by the actor in private.
In a recent development, the international model takes to the image-sharing platform, Instagram, where she announced that she was sorry for acting out of character. In her lengthy caption, Fancy tendered an apology for all the hurt and pain he had caused Alexx.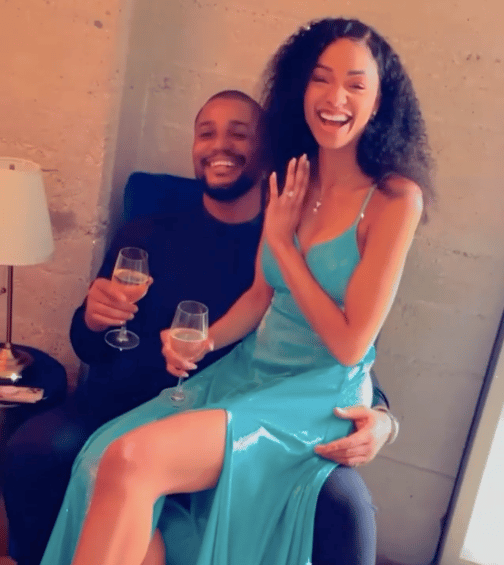 She also re-affirmed her love for him, stating that nothing makes sense without him.
Fancy wrote:
"Like our shirt says, Nothing makes sense when we're apart @alexxekubo you still have my heart. I miss you, I love you, and I'm truly sorry for all the hurt & pain you and your family went through with our breakup.
My actions in how I handled things was out of my character. I should have controlled my emotions and not been so overreactive. I said too much, I did too much. Please forgive me, I've learned my lesson on how to handle situations better.
I haven't expressed myself properly. I'm not afraid to be vulnerable and say you, your family, & friends still mean the world to me. Losing you has felt like grief. Love heals ❤️ #FalexxForever ♾ 💎"
See Fancy's post below;