Keke Palmer's baby daddy shames her on social media over outfit she wore to Usher's show
American actress Keke Palmer's baby daddy, Darius Jackson, has received a backlash for publicly shaming an outfit she wore to Usher's show.
A clip of the 29-year-old actress being serenaded by Usher at his Las Vegas residency went viral after being shared on social media. Palmer wore a sheer black dress with a black bodysuit underneath and was seen dancing and hugging the singer while he crooned his hit 2010 song "There Goes My Baby".
Jackson made a tweet publicly shaming the television personality for the outfit she wore to singer Usher's show. "It's the outfit tho… you a mom," he quote-tweeted a video of Palmer and Usher from the show.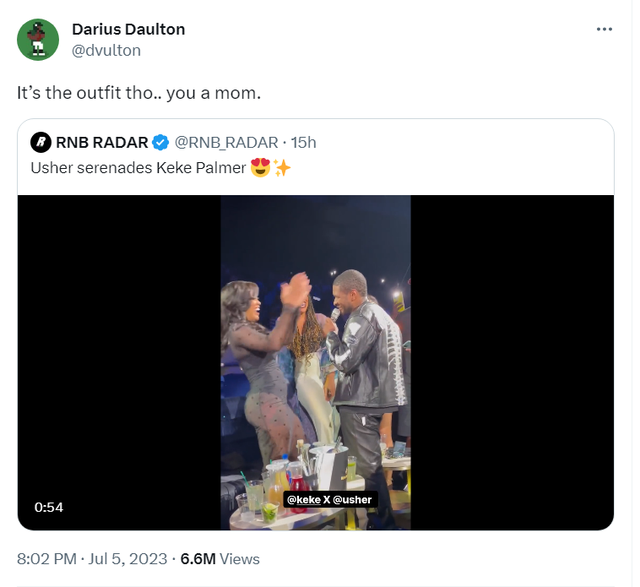 Fans were quick to berate the fitness instructor for appearing to shame Palmer despite previously posting videos celebrating her body on his Instagram Stories.
Jackson doubled down on his opinion, later tweeting:
"We live in a generation where the man of the family doesn't want the wife and mother to his kids to showcase booty cheeks to please others and he gets told how much of a hater he is.
"This is my family and my representation. I have standards and morals to what I believe. I rest my case."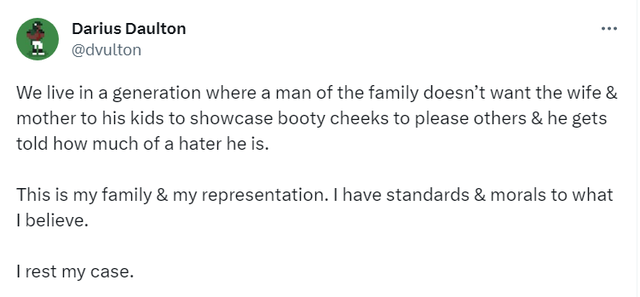 While Palmer has not publicly addressed her baby daddy's comment, it's been discovered that the couple no longer follow each other on Instagram.
The couple welcomed their first child together, a son named Leodis, in February. At the time, Palmer shared the exciting news on Instagram, expressing their joy at becoming parents. The duo has mostly kept their relationship out of the public eye, but they made their romance Instagram official in August of the previous year.