Liverpool Super Star Mohammed Salah Donates over N79 million for the Rebuilding of Egyptian church destroyed by fire
The Egyptian football star, Mohamed Salah, the captain of the Egyptian national team and the Liverpool star, donated 3 million Egyptian
pounds, equivalent to USD 156,000, This sum translates to 79,288,592 Nigerian Naira, at the current exchange rate as a contribution to
rebuilding the Abu Sefein Church, where 41 people died and at least 14 were burned in a fire that broke out last Sunday in the church
located in Giza Governorate.
According to the Bleacher Report website, which specializes in sports news in the United States, Salah sent a message of obituary on Twitter
shortly after the accident.
The same news was also published by the British newspaper "Daily Mirror", and through it shed light on Mohamed Salah's initiative after the fire.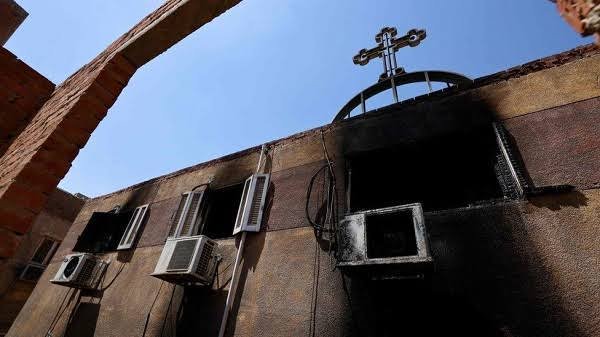 The famous "Liverpool" striker is no stranger to charitable works, in England or his country, Egypt. .
And the British newspaper "Sunday Times" ranked Salah in the charity 2022 list as the eighth most generous person in the United Kingdom,
after his donations were estimated at 2.5 million pounds, equivalent to 6% of his estimated fortune of more than 41 million, or approximately
50 million. dollar.
As for his most prominent donations in Egypt, in 2019 he donated $3 million to the National Cancer Institute in Cairo, after it was severely
damaged by a car bomb explosion.