Maria Chiké pleads forgiveness after mistaking Apostle Selman for the apostle she supposedly had affair with
Popular reality star, Maria Chike has asked for forgiveness for her blunder after she quizzed Apostle Selman about their alleged affair, mistaking him for the pastor she reportedly had an affair with.
It would be recalled that some months ago, an Instagram blogger had alleged that Maria Chike was having an affair with a wealthy pastor which many had suspected to be Apostle Suleman.
In an error, the influencer had taken to her Twitter page to query Apostle Selman if he was the man of God people had claimed she had an affair with.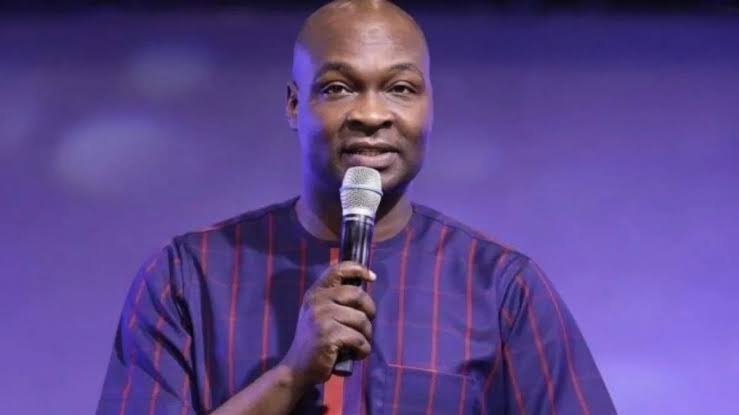 She told him that she and her partner had laughed hard when the allegations were made.
In a now-deleted tweet, she wrote;
"Amen!
But I'm sorry man of God, are you the one they allegedly claim I had something with? No offence but myself and my partner just laughed out loud! May God be with you amen. I found on a retweet please don't be offended."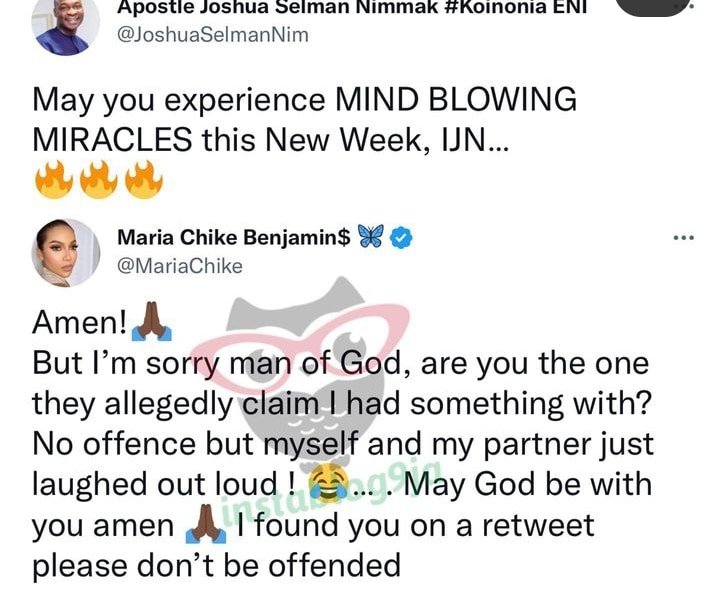 Realizing that she had mistaken Apostle Selman for the apostle, she deleted what she had written and tendered an apology.