Mercy Eke's real age exposed months after 29th birthday
The real age of the popular reality star, Mercy Eke, is exposed months after she marked her 29th birthday.
In the spirit of patriotism, Mercy Eke took to the micro-blogging platform, Twitter to share a snapshot of her PVC while encouraging her fans to get theirs so as to be eligible to vote in the coming presidential election.
The reality star's VIN number, however, was left unmasked in the PVC's snapshot which gave a user an opportunity to uncover her biodata.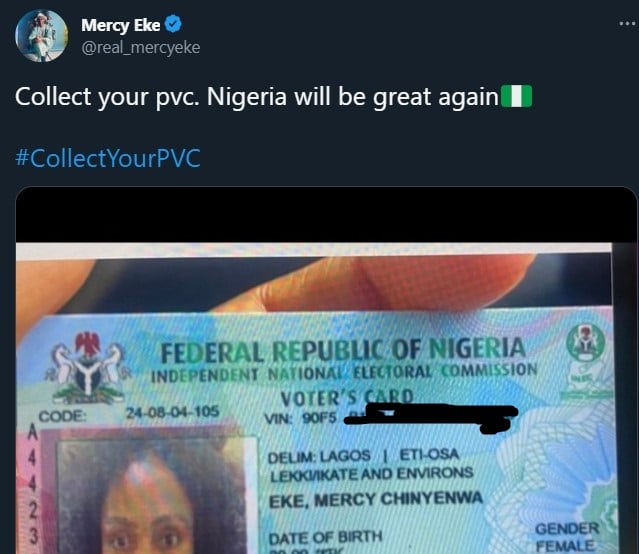 On the biodata of Mercy, her real age showed to be 33 according to her date of birth which was 1990 and not 1993 as she claimed.
"You covered your date of birth and left VIN that shows everything about you. Does this make sense to you?. Anyway, I'm here to inform your that I just found out that you are 32 years of age. Don't come here 29th Sept and claim 25 years o. Have a nice day," the user wrote.