Rema enthralls FC Barcelona stars with mesmerizing performance in spain (Video)
Nigerian music sensation, Divine Ikubor, popularly known as Rema, recently added another chapter to his remarkable journey as he paid a visit to the renowned fc Barcelona football team during their training session at Camp Nou in Spain.
The young artiste, known for his chart-topping hits, not only received a warm reception from the team but also left an indelible impression on both the players and fans alike.
Rema's arrival at Camp Nou created a buzz of excitement among the football stars, who were thrilled to interact with the multi-talented artiste.
As he stepped onto the hallowed grounds of the iconic stadium, Rema was greeted with warm embraces and handshakes from the players, fostering a friendly and joyful atmosphere.
During his time with the team, Rema delighted the players and fans by showcasing his skills both on and off the field.
In a video with Barcelona stars.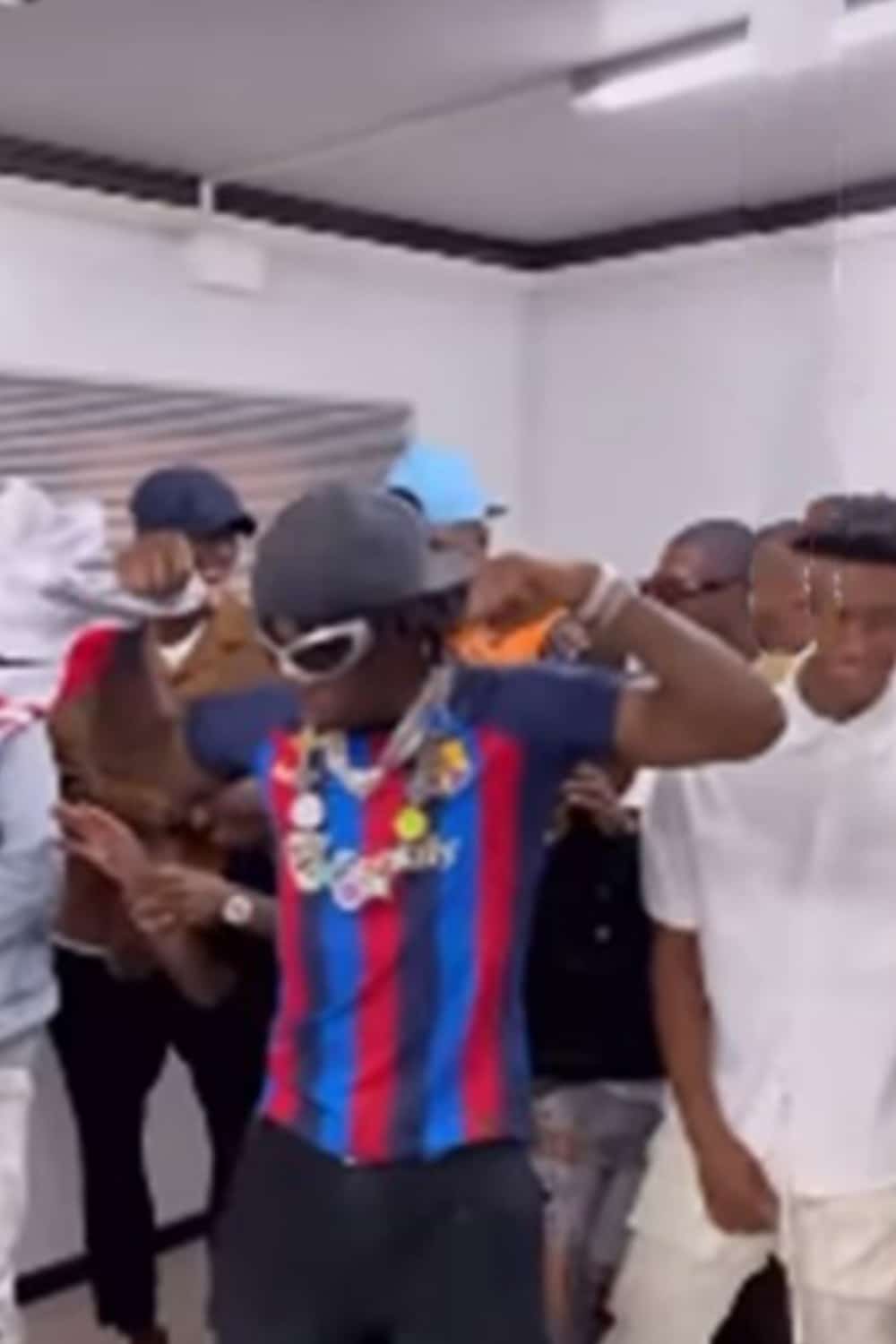 In a gesture of appreciation, the football club presented Rema with personalized jerseys, solidifying the bond between the music sensation and the team.
However, the excitement didn't end there. Rema later took to the stage, delivering an electrifying performance of his chart-topping songs, much to the delight of the audience.
As the beats reverberated through the stadium, both players and fans alike were enthralled by Rema's energetic presence and infectious tunes.
The atmosphere became electric as everyone danced and sang along, creating an unforgettable night of music and football fusion.
See below;