Scientist confirms most handsome man in the world using the Golden Ratio
 Rege-Jean Page Bridgerton star has been confirmed as the most handsome man in the world, according to new scientific research.
Regé-Jean Page, who played the mysterious young suitor Simon Basset on the hit Netflix series and has been hinted to be the next 007, is the most handsome.
British plastic surgeon, Dr. Julian De Silva found that Page's face was 93.65% accurate to the Golden Ratio, which measures physical perfection.
In a series of Instagram posts, the doctor said the data was compiled using "computerized mapping techniques".
"These brand-new computer mapping techniques allow us to solve some of the mysteries of what it is that makes someone physically beautiful and the technology is useful when planning patients' surgery," he explained.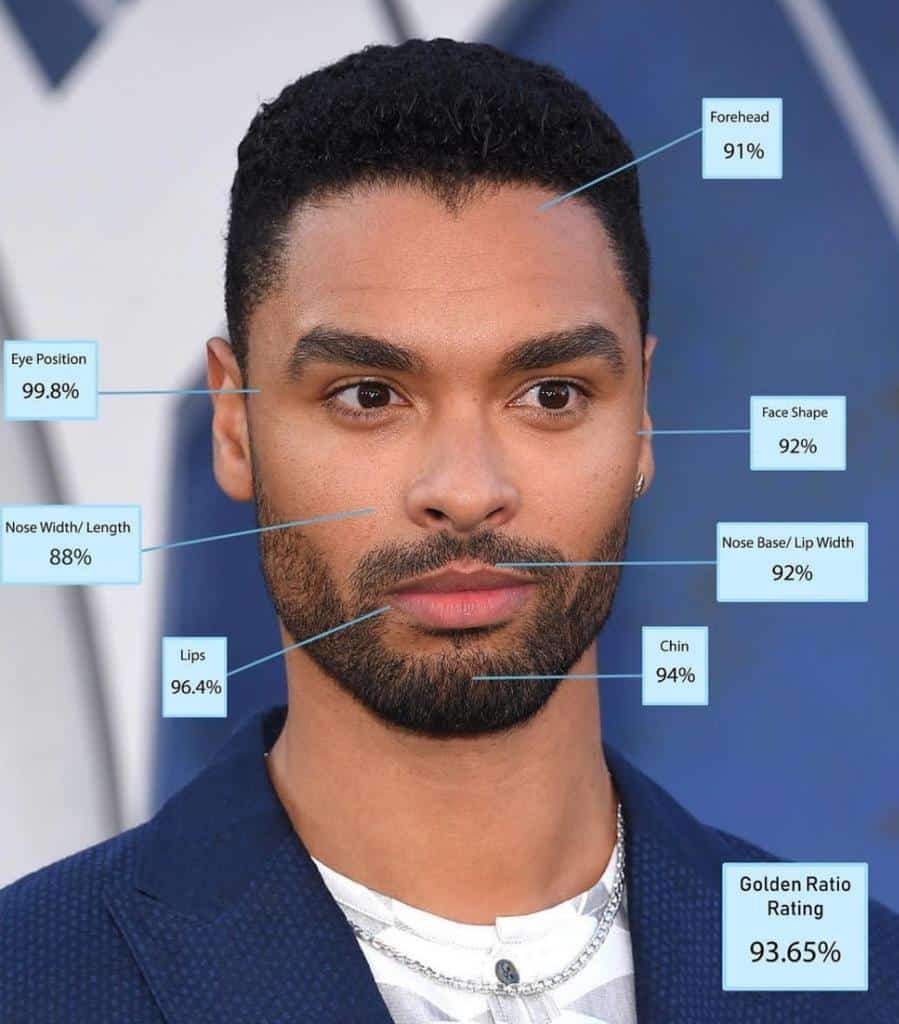 "Regé won because of his classically beautiful face and gorgeous brown eyes. He had easily the highest score for his eye spacing and the positioning of his eyes also scored highly. His perfectly shaped lips also scored highly and the only mark he got that was slightly lower was for his nose width and length.", he said.
De Silva also named MCU stars Chris Hemsworth and Michael B. Jordan the second and third most handsome men. Harry Styles came in fourth place, ahead of footballer Jude Bellington in fifth place.
Actors Robert Pattinson, Chris Evans, George Clooney, Henry Golding, and Dwayne Johnson all rounded out the top 10.