See 5 female celebrities that have killed someone in real life
Tragedies happen to all of us – whether you are a celebrity or not. Anybody can make mistakes.
Here are true life stories of celebrities who killed someone and what happened to them after the tragedies.
IBINABO FIBERESIMA:
Beautiful Nollywood actress Ibinabo Fiberesima was charged for manslaughter and reckless driving in 2009 after she accidentally killed medical doctor Giwa Suraj in a car accident.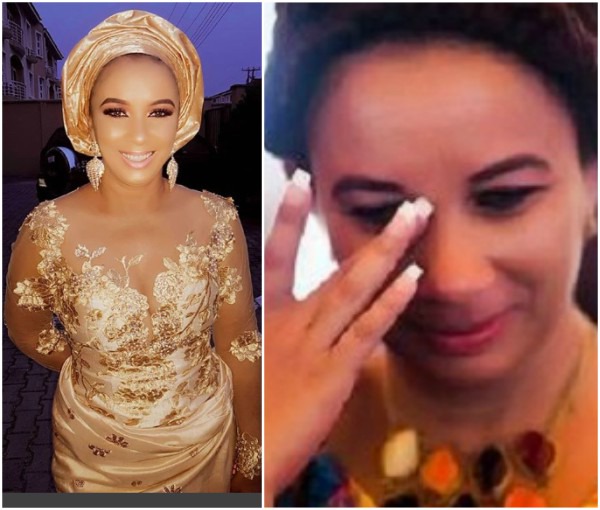 How the accident happened – On February 26, 2006, Nollywood actress Ibinabo Fiberesima was driving along Lekki-Epe expressway when she lost control of her car, swerved into inbound lane and rammed her car into Suraj Giwa's car, which resulted in his death.
The deceased was a medical practitioner at the Lagos General Hospital.
The actress was arrested and charged to court for manslaughter and reckless driving. She was convicted and sentenced to five years in jail by Justice Deborah Oluwayemi of a Lagos State High court in 2009.
Ibinabo was later granted bail following an appeal filed by her lawyer, Nnaemeka Amaechina.
However, a Lagos High Court, on March 11, 2016, dismissed Fiberesima's appeal and upheld her five-year jail term.
On March 16, 2016, Ibinabo was sacked as President of the Actors Guild of Nigeria and sentenced to a 5-year jail term by a Federal High Court sitting in Lagos.
She was however granted bail in the sum of ₦2 million and two sureties in like sum on April 7, 2016 by a Court of Appeal in Lagos pending the determination of her appeal at the Supreme Court.
In 2018, Ibinabo in an emotional statement, begged Nigerians and the family of the deceased for forgiveness.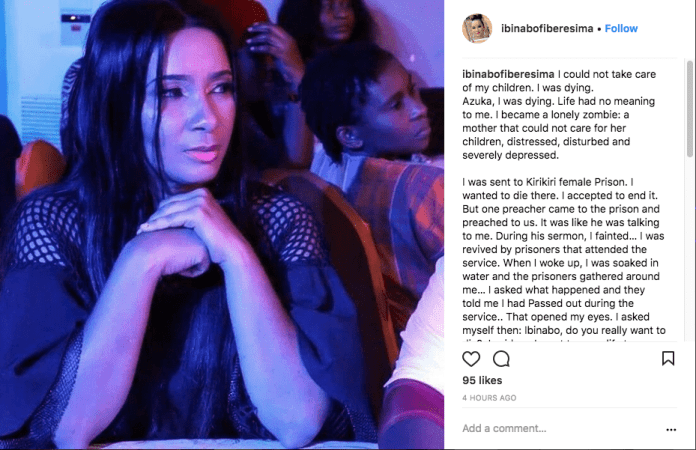 She also revealed that since 2006 that the accident occurred and amid the prolonged trial and her eventual conviction, she fell into depression and nursed suicidal thoughts.
Ibinabo cried in her statement saying:
"I was driving along Lekki road, returning home after picking up a friend's daughter from a church Fellowship. Suddenly, a red car overtook the SUV in front of me. The SUV was traveling slowly, so I shifted to its front, too. The red vehicle was being driven by a young man and had his friends with him…I drove past the red car.
I think that might have angered the young chap because he swiftly sped from behind, drove past me and made a sudden stop in my front.
I tried to avoid hitting those boys in the red car. I swerved and lost control in that moment, the impact dived my vehicle into inbound lane.
Dr. Giwa was inbound, thus he drove into my car and both cars collided. I collapsed and passed out. Three days later, I woke up in a hospital bed to learn what had happened.
I was weak, sore and in pains. I could not move my legs. I had been sedated for three days. Doctors said they had to sedate me to numb my pain. Meanwhile, the police had been informed that I was in that hospital. The Lagos State Police came to the hospital to take my statement of what happened. After I gave them my statement, I was arrested at the hospital and charged to court.
I am very sorry Dr Suraj Giwa died in that accident. Please, Nigeria, forgive me. I am suffering. I have contemplated suicide several times.
I am not a killer. The accident was not intentional. I have gone into deep depression and didn't care about living since it happened. I am not a murderer. And I was not drunk when the unfortunate accident happened."
I am forever very sorry this accident happened. I never planned for it.
I plead with the family. I reached out to the GO of the church where the late doctor's wife worships to beg him to join me plead with her. He was on a crusade in Benue and I went and met with him.
I am very sorry it happened. I am not arrogant or careless. I have been sorry from the moment I learnt the accident took a dear life."
I think about Dr. Giwa every day. I pray for his soul and I pray and seek forgiveness from his family for the pain and agony. I am very sorry.
Ibinabo's case is pending the determination of her appeal at the Supreme Court.
RABI ISMAIL:
Kannywood actress Rabi Ismail, also known as Rabi Cecilia, in 2005 was found guilty of of drugging and drowning her boyfriend, Ibrahim Auwalu in 2002 in Kano.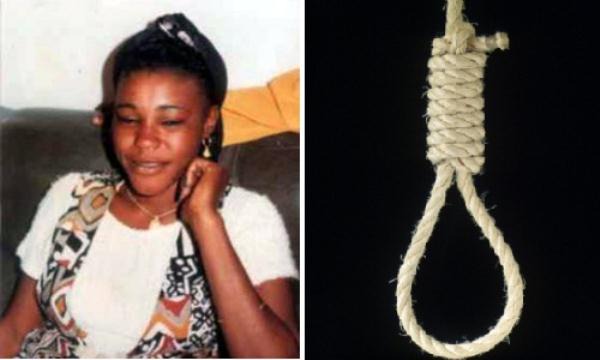 She was sentenced to death by a High Court in Kano.
Actress Rabi Ismail was said to have killed her boyfriend, Ibrahim Auwalu (an actor too) in 2002 to acquire his property.
According to reports, she had lured Ibrahim to a picnic at Tiga Dam, where she poisoned him with chocolate and pushed him into the dam.
Quoting Rabi's confessional statement, the judge noted that before pushing Auwalu into the dam, Rabi had removed the sum of N10,000 from his pocket.
Rabi Ismail murder case went all the way to the Supreme Court.
The High Court and the Court of Appeal had earlier ruled that she was guilty of murder and should be executed.
In July 2011, the Supreme Court upheld the sentence of the lower and appeal courts that sentenced her to death by hanging.
Rabi was initially held at the Kaduna Central Prison from where she was transferred to Hadejia prison to await the execution of the judgment.
However on December 16, 2011, she escaped from prison and for six years, no one knew where she was hiding.
In 2017, Rabi Ismail was recaptured by the employees of the Intelligence Unit of the Nigerian Prisons Service and State Security Service.
VENUS WILLIAMS:
Another star that had a fatal accident is American professional tennis player and icon Venus Williams. She is sister to Serena Williams.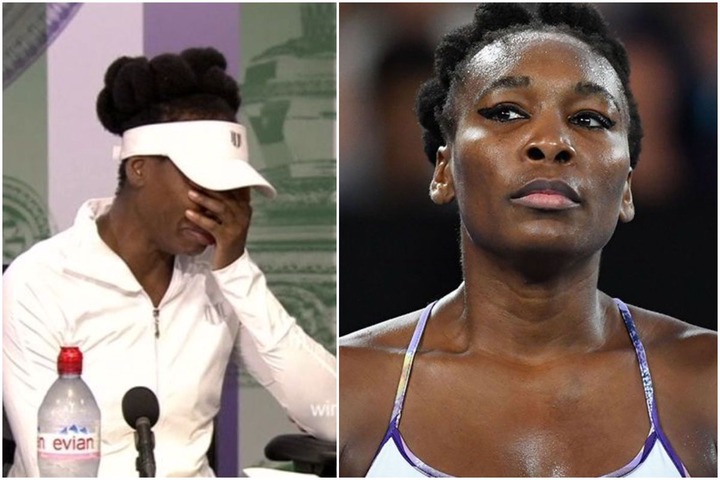 What happened was in June 2017, Venus Williams was in Palm Beach, Florida, driving her Toyota Sequoia SUV when another car crashed into hers at an intersection.
The car's driver, Linda Barson, survived, but her passenger, her 78-year-old husband, Jerome Barson, later died.
Mr Barson, 78, suffered "massive" fatal injuries from the accident in Palm Beach Gardens city. His family said Barson's injuries included "severed main arteries, massive internal bleeding, a fractured spine, and massive internal organ damage."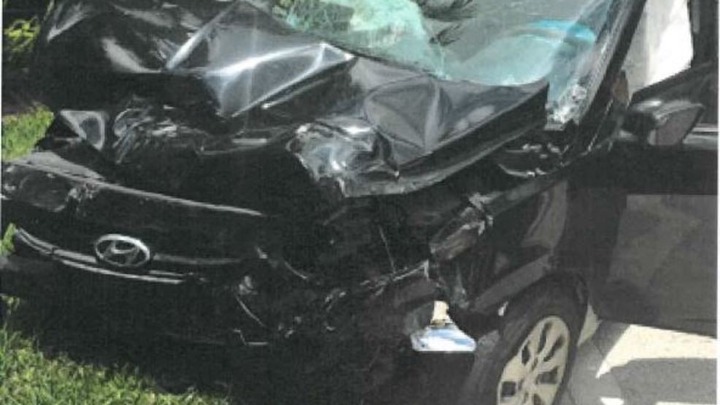 Venus Williams, a seven-time Grand Slam champion, was initially suspected of turning into the intersection without right of way, but was later cleared of any wrongdoing after authorities obtained a surveillance video that showed she wasn't at fault.
No charges were filed against the tennis star. She eventually reached a settlement with Jerome Barson's family which wasn't made public.
BRANDY:
Singer Brandy Norwood was part of a multi-car collision that left a mother of two dead and her children injured.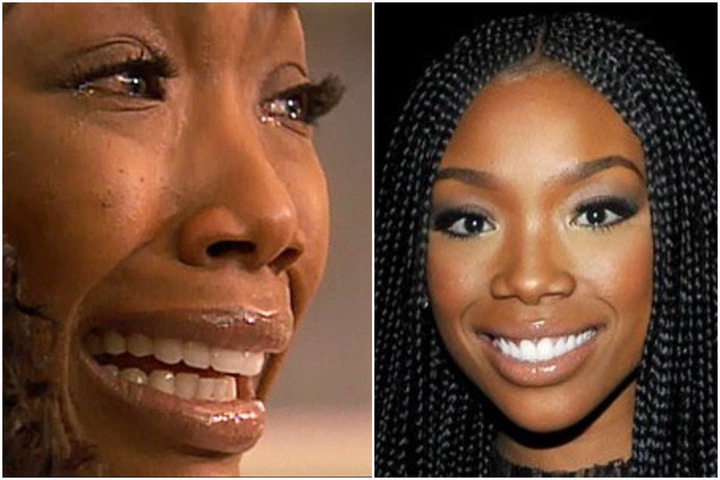 The accident happened on December 30, 2006. Brandy was driving home when she lost control of her Land Rover on the 405 freeway in Los Angeles when a nearby car swerved into hers.
She slammed into a Toyota Corolla driven by Awatef Aboudihaj, a 38-year-old wife and mother who later died. Aboudihaj's two children, who were also in the car, had minor injuries and made a full recovery.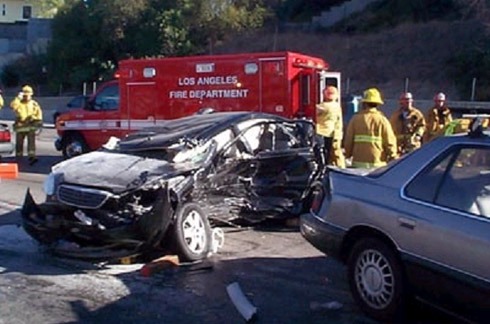 Though an investigation determined that there was insufficient evidence to charge singer Brandy with manslaughter, she continues to carry with her the pain stemming from her involvement in the accident.
Brandy was devastated by her part in the accident. She said in an interview:
"Being involved in something that tragic… I couldn't believe it.
I don't think that's something I could ever get over or ever truly understand, but that was one of the worst times in my life."
I realized that God is real. Because I had no one else to turn to. I had no one else to depend on."
To cope, I did a lot of speaking to God. A lot of praying and a lot of journaling. A lot of Gospel music."
Brandy eventually reached a settlement with Aboudihaj's widower, which wasn't made public.
TRANSGENDER CAITLYN JENNER:
In February 2015, very popular US celebrity Caitlyn Jenner was involved in a fatal multiple-vehicle collision.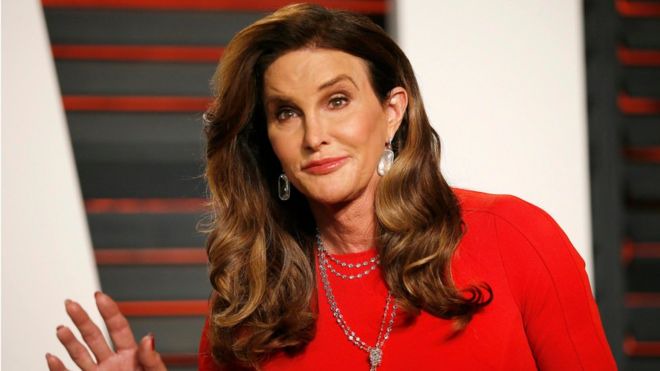 She rear-ended a car on the Pacific Coast Highway in California, slamming it into traffic, where it was then bulldozed by an incoming car.
The other car's driver, 70 year old Kim Howe, an animal rights activist and actress, was killed, and seven other people gravely injured.
Devastated, Jenner released a statement saying,
My heartfelt and deepest sympathies go out to the family and loved ones, and to all of those who were involved or injured in this terrible accident.
It is a devastating tragedy, and I cannot pretend to imagine what this family is going through at this time. I am praying for them. I will continue to cooperate in every way possible.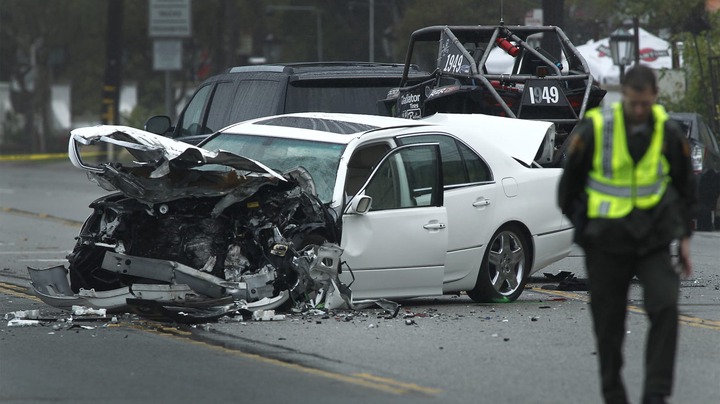 Caitlyn Jenner said paparazzi were at fault for her involvement in the car crash that killed 70 year old Kim Howe.
Court docs alleged that the photographers were [stalking] Jenner, chasing Jenner and harassing Jenner throughout the day, up through the time of the incident."
The Los Angeles County District Attorney (D.A.) decided not to charge Caitlyn Jenner with vehicular manslaughter because she wasn't speeding and her conduct was not "unreasonable" when she "set off a chain of events" that resulted in the death of Kim in the multi-car pile-up on the Pacific Coast Highway.
May the souls of the dead rest in perfect peace.