Speed Darlington shouts at director for staring at vixen's backside during music video shoot
Nigerian rap artiste, Speed Darlington, known for his outspoken nature, recently found himself embroiled in a heated confrontation with a music video director over allegations of distraction during a shoot.
The incident occurred while the director was overseeing the production of one of Speed Darlington's music videos, prompting the artiste to express his frustration at the director's alleged inappropriate behavior.
---
During the video shoot, Peed Darlington noticed that the director appeared to be excessively fixated on a video vixen's derriere rather than focusing on his professional duties.
The rap artiste, known for his straightforward and no-nonsense approach, became irritated by what he perceived as a lack of professionalism on the director's part.
In a video capturing the incident, Speed Darlington can be seen engaging in a verbal confrontation with the director.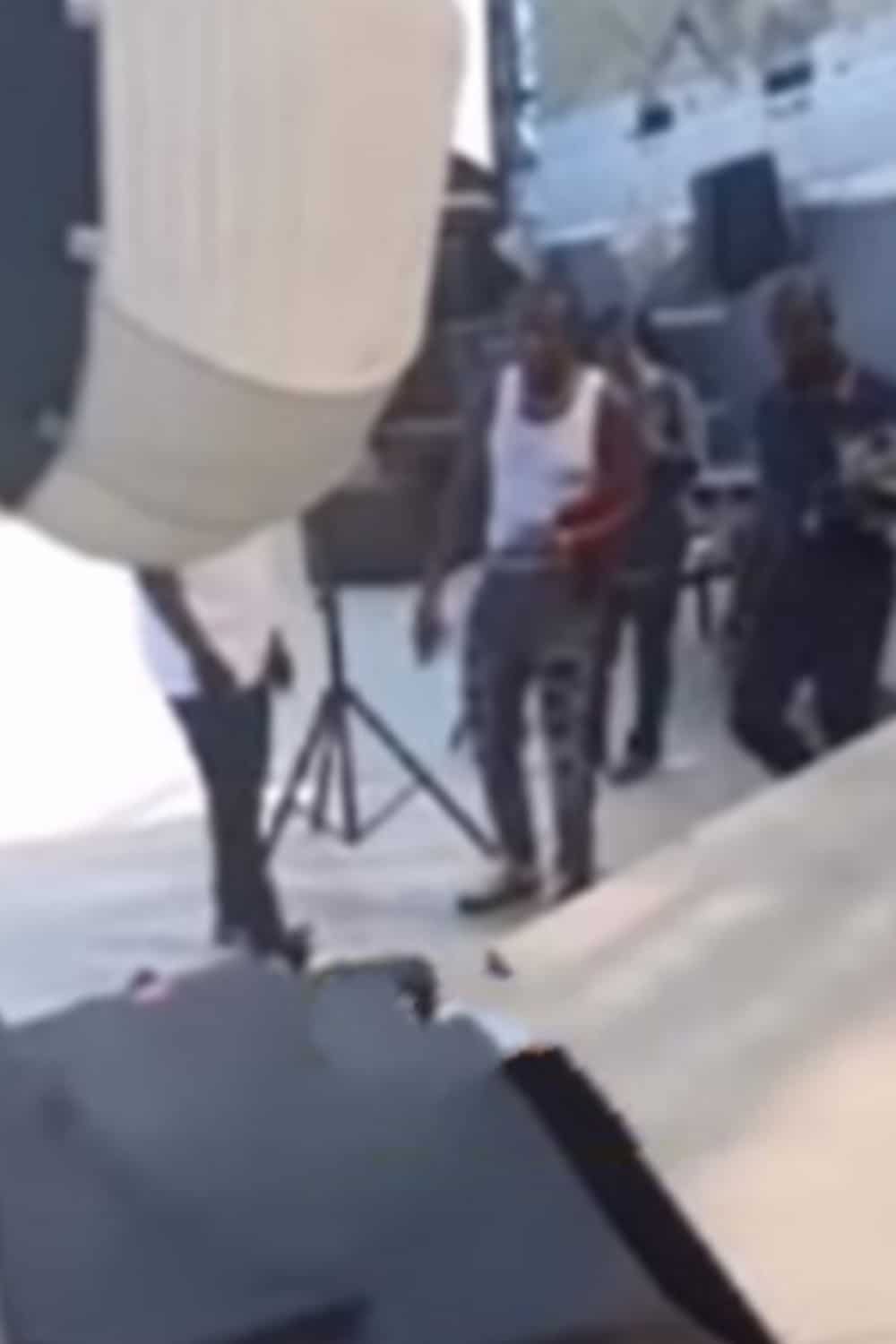 The artiste, referred to as "Akpi" by his fans, openly ridiculed the director, asserting that he was merely a cameraman and questioning his significance on set by using Igbo language.
Speed Darlington voiced his discontent, feeling that it was disrespectful for the director to be distracted by the video vixen's appearance while neglecting his responsibilities.
See below;
Reacting…
Another user @happy pills baddie wrote;
"So he should close his eyes while doing his work"
Another user @olamicruzie commented
"Portable twin"
@boston bnkz1 added;
"Akpi nor Dey use yansh play with anybody papa'
@flourishkhay reacted;
"You for just shoot the video yourself so you fit see yansh na"
@ dolapodadolphine added;
"Lol that's jealousy, speed get interest"
@omarneee commented;
"Dem pay you 10 kpa you still wan go dey skemp yansh wey IDAN pay 50kpa for, e no dey right na"
@fvckerychi wrote;
"But why you go wan see Nyash when akpi never see am ?? Taaaaa osiso, Onye ka ibu"