"Take down that video" – Reactions trail video of Hilda Baci eating dog meat
Hilda Baci, the renowned record breaker known for completing 100 hours of non-stop cooking, has once again captured the attention of online users with a recent video featuring Instagram influencer Enioluwa.
However, this time, the video has sparked controversy as it depicts Hilda Baci and Enioluwa showcasing Akwa-Ibom cuisine, including dog meat.
In the video, Enioluwa, a food enthusiast, expresses reluctance to try dog meat for the first time.
Despite his resistance, Chef Hilda Baci insists and serves him the dish.
This particular scene has elicited mixed reactions among viewers.
Hilda Baci gained significant online attention after breaking the Guinness World Record for non-stop cooking, setting a new record with 100 hours of continuous culinary activity.
However, the recent video featuring the consumption of dog meat has drawn criticism from some quarters.
Certain internet users from various parts of the world argue that killing animals like dogs unnecessarily is cruel and ethically questionable, let alone consuming them.
This viewpoint has led to concerns about the impact of the video on Hilda Baci's international brand.
SEE THE VIDEO BELOW: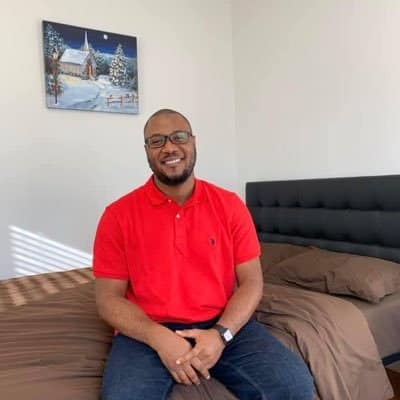 One Twitter user, @UncleCCA, voiced his concern.
He wrote;
"Hilda Baci needs to be very careful. The dog meat video leaves a bad taste for her brand internationally. There are things she needs to avoid. Dogs are not seen as animals to kill and eat. It is a very sensitive video, and it's in her best interest to take it down."
See below;
Reacting..
One user @brownskyn_1 wrote;
"Even if international Bodies don't give 2fucks about you, Nigerians will report you to them.. we cannot stay with our own till the very end lai lai, we always back out mid way.. smh.. I pity Obi sha.. make that guy make one mistake like this then go change mouth sharp".
Another user @ obie1001 commented;
"She wan us her hand ruin Wetin sh don build… I been de reason to go chop for her restaurant but with this video Abeg o make I no go chop Wetin I no know…"
@HeyaEmma added;
"I'm personally against the consumption of dog meat, but are you going to stop eating beef because it is offensive to 1.2 billion people? Your comments are geared towards the western gaze and that's in poor taste. Let's apply a little cultural sensitivity here and respect hers."
@Osagiemerry wrote:
"If eating dog meat is animal cruelty then, eating fish, Cow meat, Goat, Chicken is animal cruelty. In Indian Cows are worshipped it is sacred as such they worship it and can't be eaten. In another part of Africa Chiken is seen as precious Birds it is forbidden to kill it. In Igbo land Python is seen as gods killing it is forbidden much more eating it. What rock your boat will sink mine. I have eaten Dog, snake, Cow, Goat, chicken, but there are some animals I don't eat and I won't stop others from eating it"
@governoor1 wrote;
"@UncleCCA Nah una go still use una hand draw the attention of the international community with all these una tweet, why don't you enter her dm or have someone close to her talk to her about it."