"Who said I love you first?" – Ned Nwoko and Regina Daniels tension fans as they engage in couples quiz (Video)
Lovestruck couple, Regina Daniels and her billionaire husband, Ned Nwoko leaves many a fan gushing relentlessly as they engage in a couple quiz.
The duo have decided to jump on the popular TikTok 'Couples Challenge Questions' while taking a cruise in their car.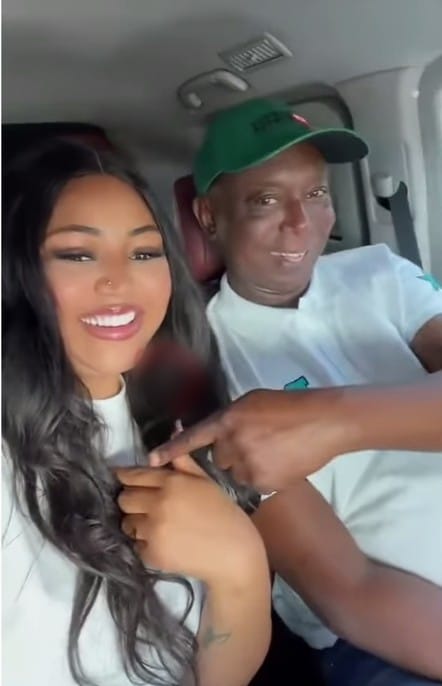 Many questions were asked about their relationship which required the couple pointing who's guilty of a question.
One of the questions asked was who 'said I love you first' which they both pointed to Ned Nwoko.
Another demanded 'who eats the most' they two both pointed to Regina Daniels.
When the automated voice asked who is more annoying, Ned Nwoko quickly pointed to his wife as she playfully pushed his arm away.
Watch the video below: