Wrestler Hulk Hogan is engaged to Sky Daily after dating for over a year
WWE star, Hulk Hogan has proposed to his girlfriend Sky Daily after dating for a year and half.
The pro wrestling icon told TMZ Sports that Sky Daily said "Yes" after he popped the question last week at a restaurant in Tampa, Florida.
The WWE Hall of Famer says his fiancée has three children of her own, and he fell in love with all of them.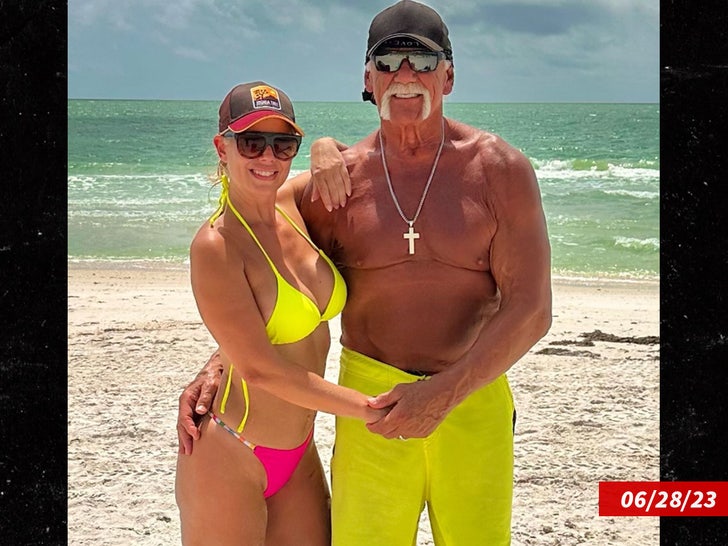 Hogan and Sky, a yoga instructor, started dating early last year, shortly after his divorce from his second wife, Jennifer McDaniel, was finalized.
Hogan and Jennifer were married for over 10 years, tying the knot in 2010 after he split from his first wife, Linda Hogan.