"You wey get beards for chest; come out and face me man to man" – Dan Dizzy dares Caramel Plugg
Popular rapper-singer, Don Dizzy rips comedienne Caramel Plugg to shreds as he exposes her manly trait.
The two have be at each other's neck after Caramel Plugg made a controversial statement in a recent podcast about women having different men for their different needs.
In their recent back and forth banter, Dan Dizzy revealed that the skit maker is hairy on the chest and for that, he considers her a man as he dares her to come out and face him 'man to man'.
He said this in response to Caramel Plugg's jibe mocking him for still raving about her podcast comments.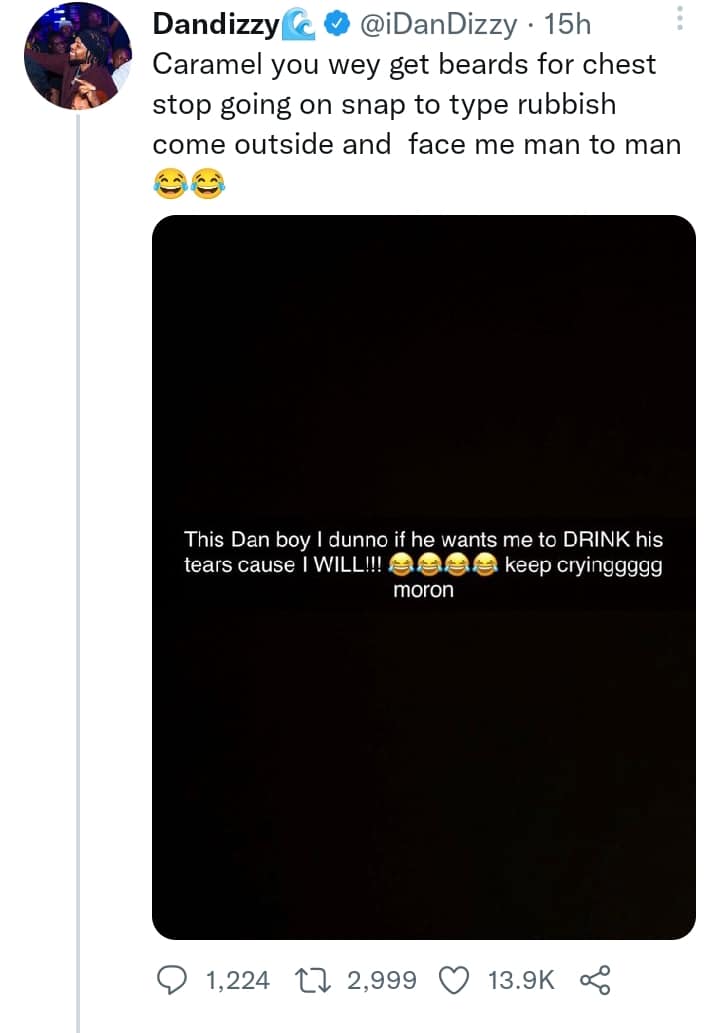 When one netizen asked how he knew that she has a bearded chest, he said that he has seen it before, but she masks it with makeup.